Giant Spider...
Ok, way big diversion from my usual set of topics.
I came downstairs for a snack in the evening, slapped some cheese and tomatoes on a slice of bread, and then looked down at the floor when some movement caught my eye - and then ran for a glass. I'm not terrified of spiders, but this bugger was BIG.
After catching the spider, I looked online - I'm not used to finding spiders this size in Canada, and figured it might be something nasty. Indeed, my best classification for it is probably a Hobo Spider, which is actually a venomous spider. (So much for naively thinking there are no poisonous spiders in Canada!) It lacks the banded pattern on the legs - which I carefully investigated in the pictures I took before figuring out how to handle it.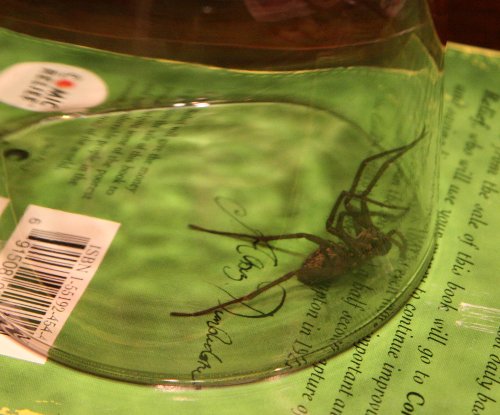 At any rate, the spider was "ejected" from the house, and I spent some time making sure it hadn't invited any friends over for the party. And, I'm happy to report, there were no bites at the end of the exercise.
Labels: Off topic